THE HAMMER FROM THE NORTH
In 1709 the russian army crushed the swedish army in the Battle of Poltava. Somehow the swedish soldier Karl Kämpe survived the battle and with a stolen horse he fled the battlefield. Back in the west Karl began a new life as an adventurer. But soon he discovered that the world isn't was it supposed to be. Hidden from the public eye there is a secret war going on. A war between good and evil, between heaven and hell. Unless the powers of darkness are to prevail, good and righteous people must take up the fight. People like Karl Kämpe!
Karl Kämpe and his world are created by Jörgen Karlsson.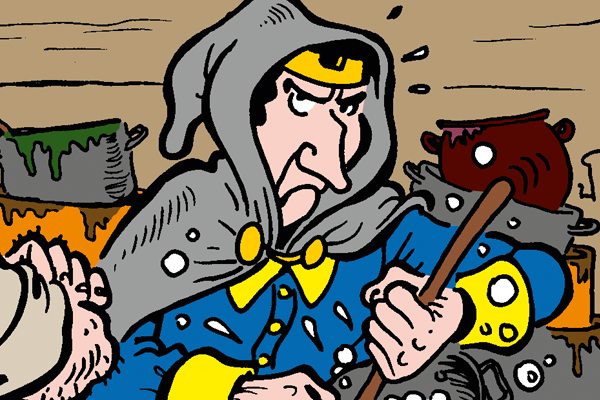 KING, CLOWN AND COWARD, ALL IN ONE
Legend has it that the king Charles XI of Sweden [swedish: Karl XI] (1655-1697) used to disguise himself in a gray coat and by himself travel incognito through the land. The king did this to route out corruption and oppression in his kingdom. There are many stories and anecdotes of the king bringing justice to the people and punishment to the guilty parties. All these tales was collected and published in the book "The Graycoat" by Arvid August Afzelius in 1842. King Graycoat is a parody of this legend.
The comic strip is created by Jörgen Karlsson and drawn by cartoonist Anders Skoglind.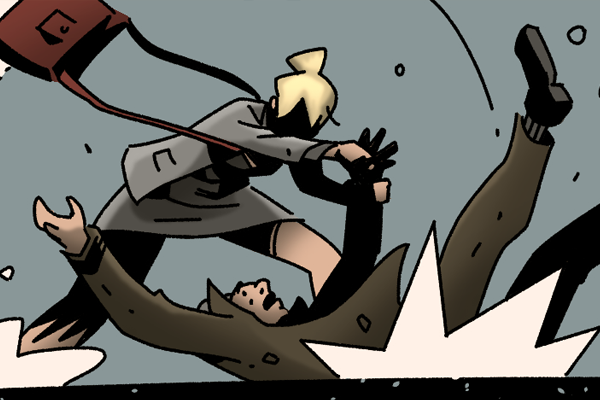 Much is not known about the assassin known as Blonde Death. Some say that she was a soldier, others that she was a police officer or a secret agent. Whatever the truth is her reputation as a problem eliminator is both feared and respected. Her favorite way of killing is with a sniper rifle. It is said that she ones killed a man from a distance of a thousand yards. If true that would make her one of the top marksman in the world.
Blonde Death is created by Jörgen Karlsson.