King, clown and coward, all in one!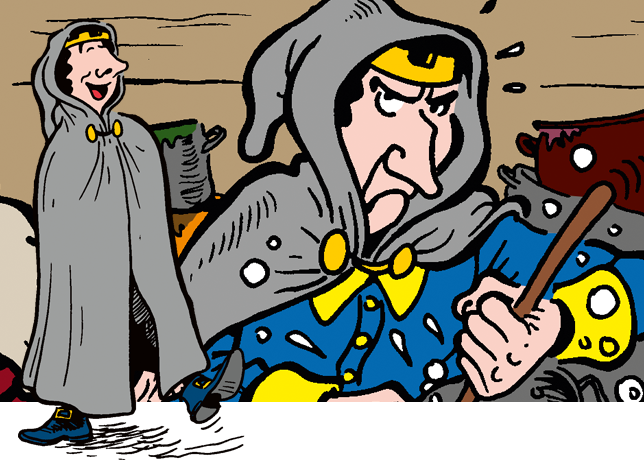 Legend has it that the king Charles XI of Sweden [swedish: Karl XI] (1655-1697) used to disguise himself in a gray coat and by himself travel incognito through the land. The king did this to route out corruption and oppression in his kingdom. There are many stories and anecdotes of the king bringing justice to the people and punishment to the guilty parties. All these tales was collected and published in the book "The Graycoat" by Arvid August Afzelius in 1842.
King Graycoat is a parody of this legend. The comic strip is created by Jörgen Karlsson and drawn by cartoonist Anders Skoglind. Since Karl Kämpe Äventyraren issue 4 the strip is a recurring feature in that comic book title.
This is the first comic strip with King Graycoat ever created.